A book designed with original content about the ins and outs of summer camp and finding comfort in the unfamiliar. The book is covered in a removable sleeve that turns into a mini tent. This acts as a possible decor piece for those who want to make their unfamiliar space more personalized and comfortable! The book also contains moments where the reader can interact by adding their own experiences, and thoughts.
Print Design / Illustration / Book Binding / Poster Design
Interactions + Tent Cover
The book is covered in canvas material, and the book sleeve becomes a tent. Throughout the book there are also interactions such as write-in sections and interactive letters!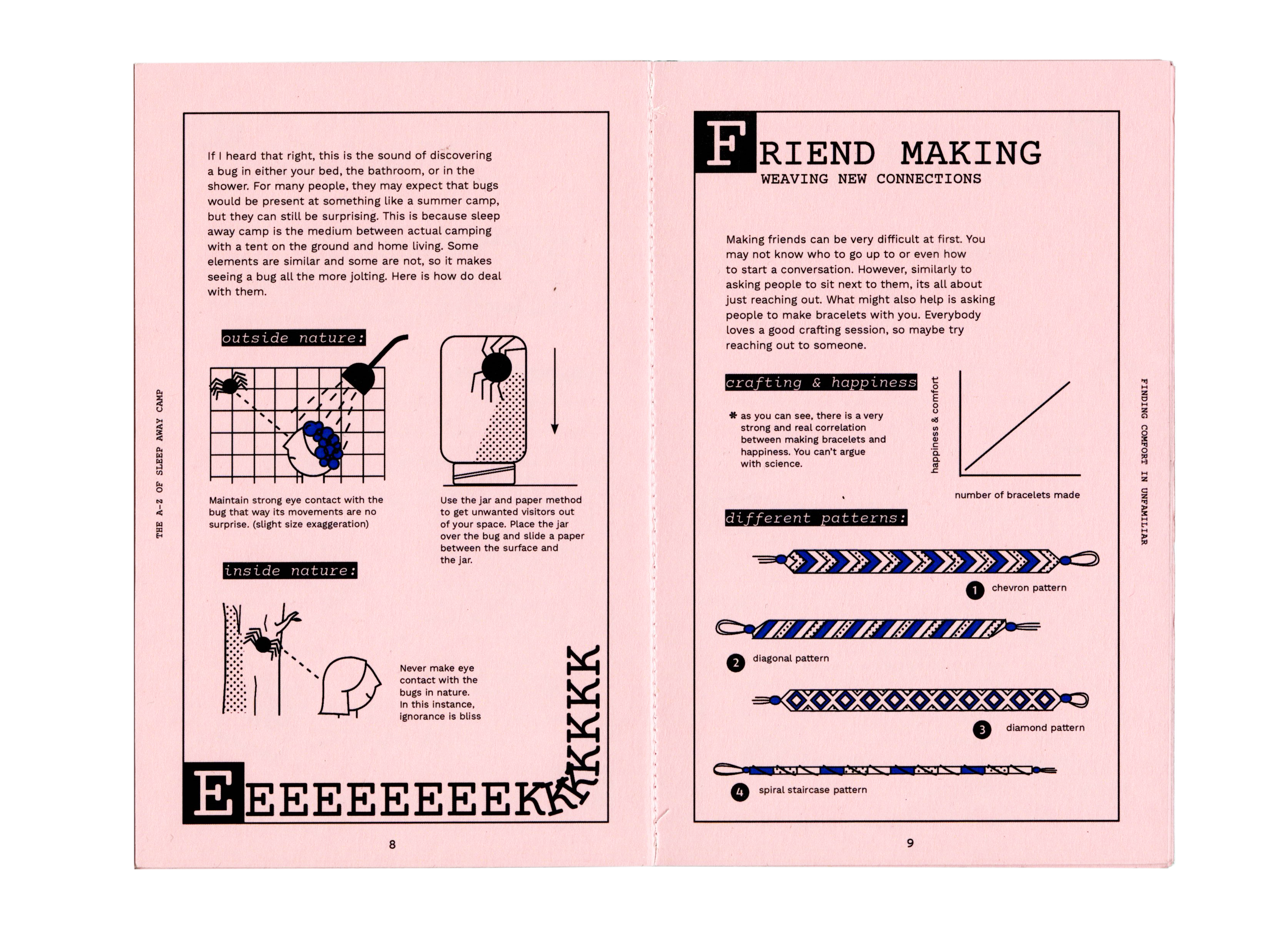 Each A-Z letter follows the progression of arriving, settling in, making it through and leaving camp to walk campers who might not fare well with a change of environment.

Promotional Poster

Book's poster that combines all the letters and some of the major takeaways to create an overall impression of the book.


---
01. Content Creation

Writing, illustrating, and laying out each page was a challenge in it of itself, and took up a majority of the timeline. However, once I had an outline and rough ideas for each page, they all began to fall into place.
02. Material Sourcing

Since the book was composed of two parts and two experiences, I wanted to make sure that the materials meshed well together. This process involved a lot of color printing tests, cover iterations, and thread color tests.

03. Fabrication

The process of making the book included a lot of sharp learning curves. This was my first time using a sewing machine and also book binding. However, after creating prototypes, I felt more confident going into the final rounds of binding and sewing the book.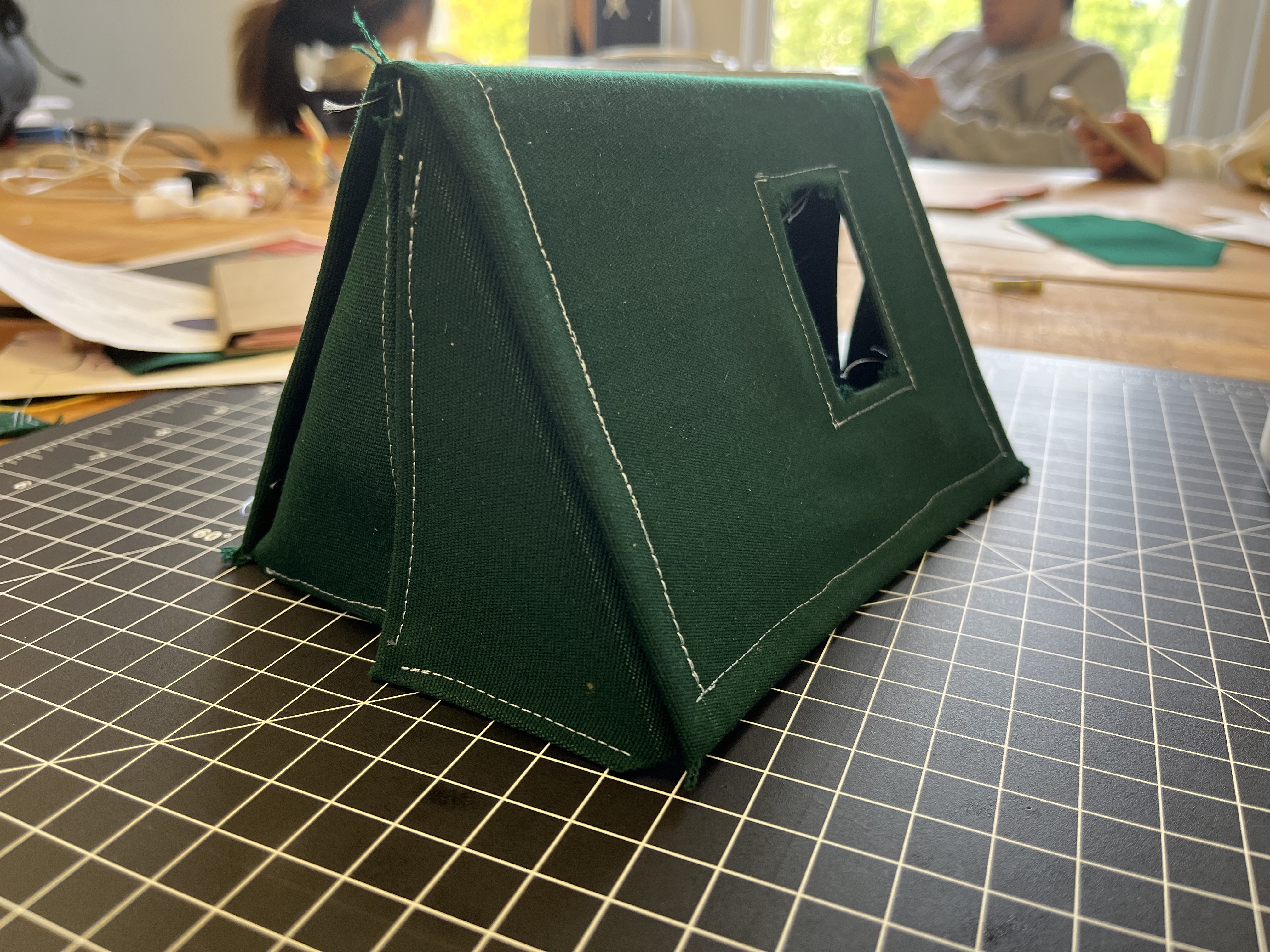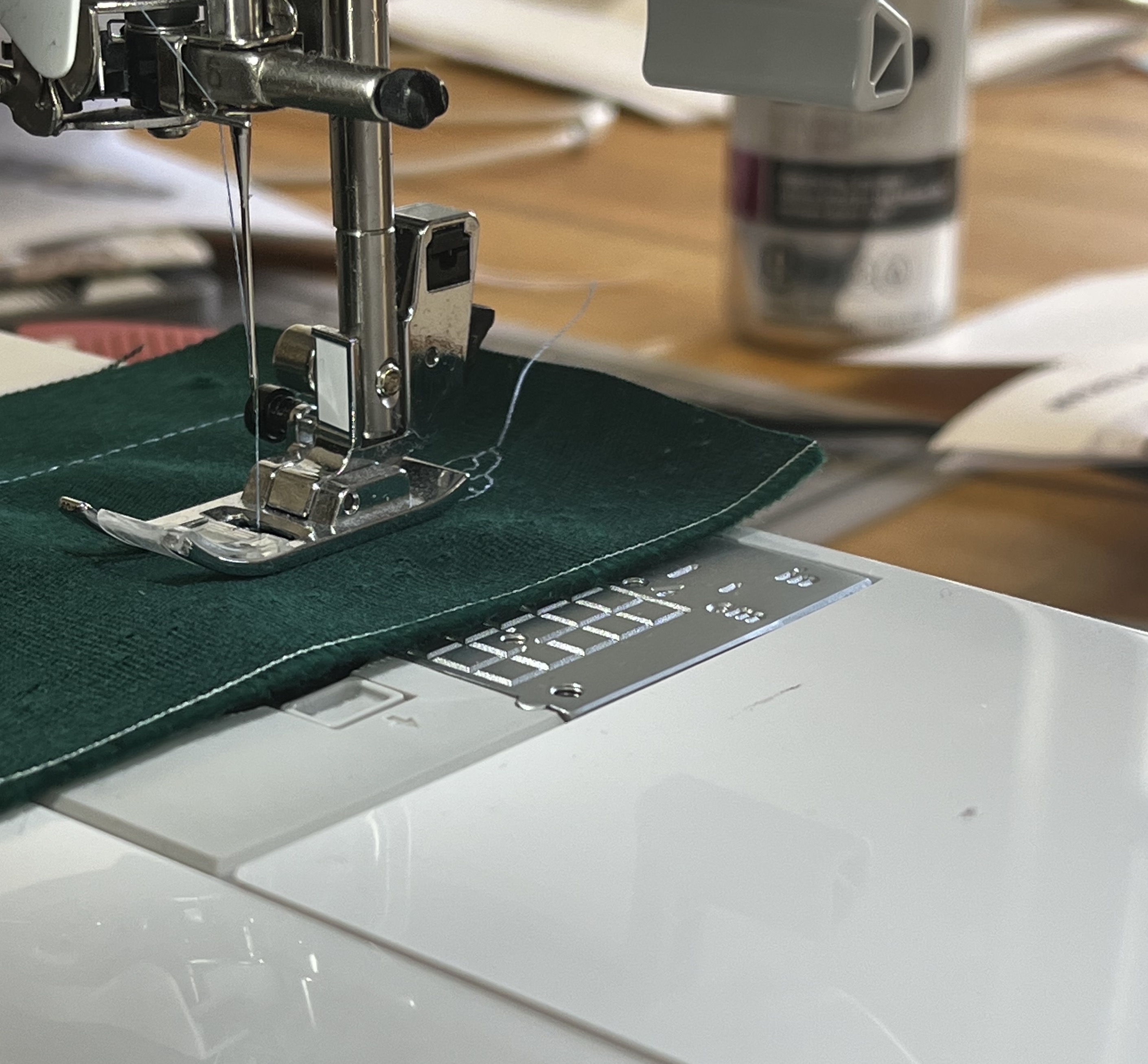 ---
Reflection

I had a great time working on this project. I really enjoyed exercising intentionality in material choice, form, and content, and thoroughly learned a lot about the process of crafting a book in a shorter span of time. I had to rapidly prototype ideas, test out different structures, and work simultaneously on many different parts of the production process.